▶︎ Download the Green Bin Implementation Kit Would you like to see the Green Bin Program implemented in your building and are not sure where to start? We have the right kit for you! Even if your multi-unit building is already participating in the Green Bin Program, you may still find our kit useful if you want to help your building increase participation in the Program.
GentleWays has taken the initiative of engaging with a number of local environmental organisations – playfully calling ourselves Ottawa Green Bin Group of Seven- and we started working together this past spring. Our goal with this project is to help our dear city reach its goal of diverting all organic waste from the landfill. The City of Ottawa waste programs research shows that 50% of our trash content is compostable and should be diverted from the landfill. Over the past fourteen years, the City has taken several measures to encourage greater use of the Green Bin. However, according to their 2021 reports, the potential for greater use of the Green Bin in multi-unit dwellings in still very large! So, according to the City's latest Multi-Residential Waste Diversion Strategy, beginning June 1, 2022, any property that starts receiving the City's collection services would be required to participate in the Green Bin Program. Multi-residential properties already receiving City waste collection can continue to sign up for the program voluntarily for the remainder of 2022.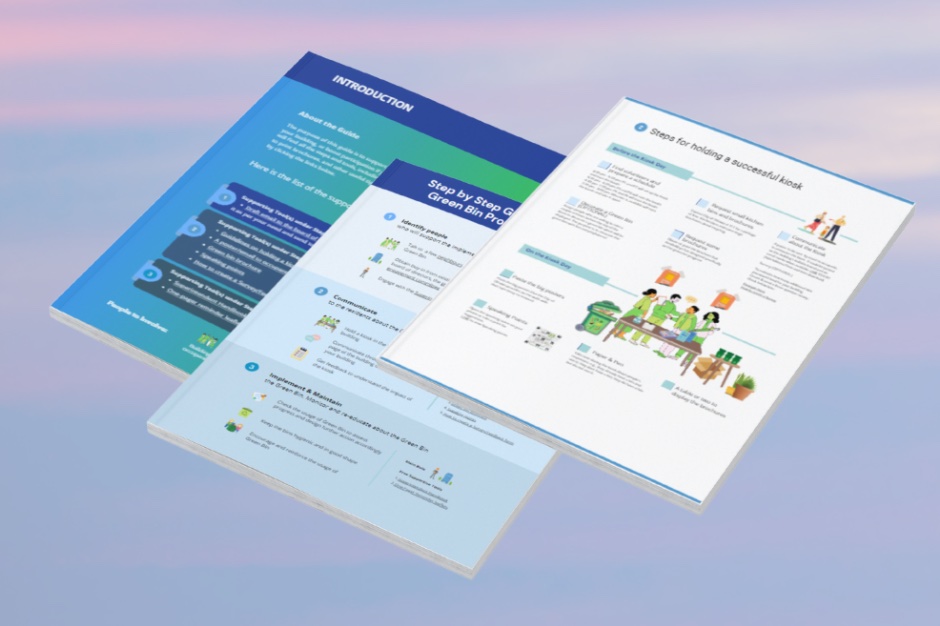 The goal is to progressively reduce the organic waste in our trash to Zero. The kit has communication tools such as a letter to the building's owner or board of directors, the people you need to engage, and the tools you need for a kiosk in your building to raise awareness about the Program. The kit also includes a beautiful and useful brochure that outlines clearly and succinctly everything one needs to know to start implementing the Program.
We have made it easy for you to take the lead and to support others in your building use the Green Bin. If we want to help our City reach its goal of eliminating organic waste from the regular trash and help reducing greenhouse gases, the best place to start is our own homes, and our own buildings. Download the kit today (it's totally free) and start using it. You're welcome to connect with any member of the collective below if you have any questions, and we, at GentleWays, would be delighted to hear from you. You're welcome to let us know how your initiative in your building progresses. We're confident that we will reach the Zero waste goal in Ottawa if, in each building, a few individuals lead by example and inspire others.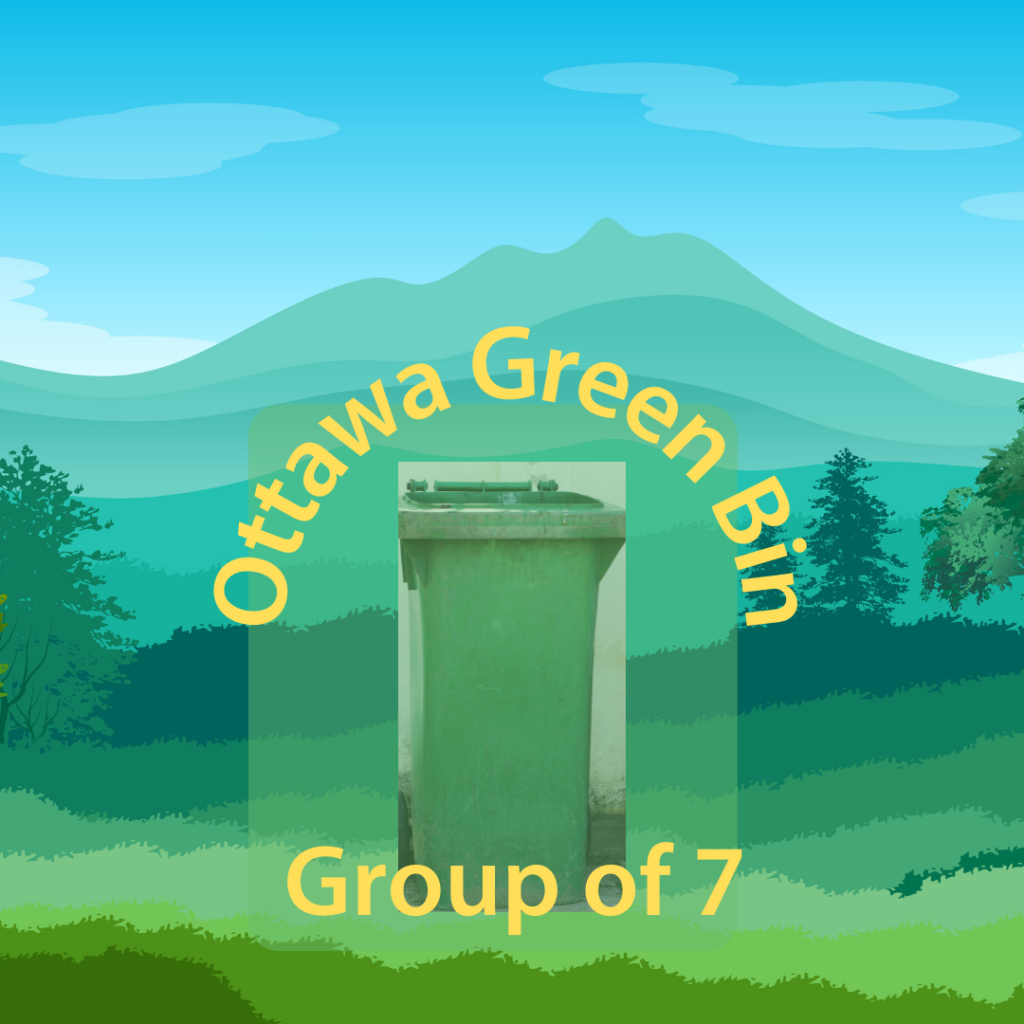 Help reduce global warming, help create cleaner air in Ottawa, feed the Green Bin!
Here is the list of our collective:
• Community Associations for Environmental Sustainability
• Eco West-Enders Group
• GentleWays for OurPlanet
• Biosphere Eco-City Canada
• Ottawa South Eco-Action Network
• Ottawa Zero Food Waste
• Peace and Environmental Resource Centre